by m.tamosauskas| March 1, 2013 | No Comments
Really crazy and volatile week! Some good tips from previous two medium-term tops on S&P 500: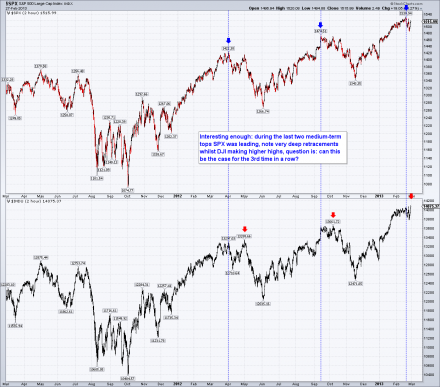 We maintain our bearish outlook for the next few months. Last week's advance remained below the 1530.94 high – thus, the S&P has set the stage for a downside acceleration that would confirm a larger downswing is in progress as the finalising part of the expanding flat sequence that began from the Oct.'12 high of 1464.02. Ultimate downside objectives to be achieved during the next few months measure to 1326.61-16.35: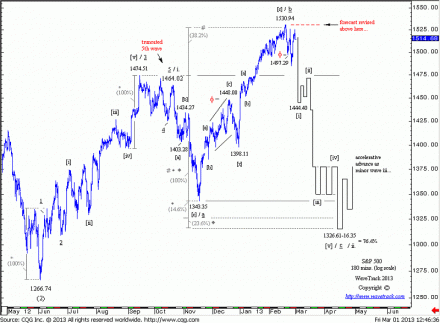 However, today we are introducing the secondary alternative count:
This new 'alternate' count describes the upswing from the Nov.'12 low of 1343.35 as incomplete and therefore advocates additional upside potential towards ultimate targets at 1564.10 to finalise it. This is based on the assumption of a five price-swing advance from 1343.35 where the 4th wave completed at last week's low of 1485.01 – now, a finalising 5th to 1564.10 is expected. A break below 1485.01 will revise this forecast: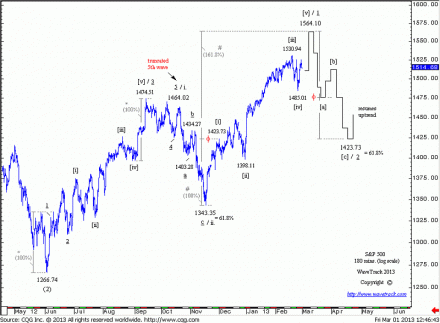 Lets see what happens today, GL!
Comments