by m.tamosauskas| October 4, 2013 | No Comments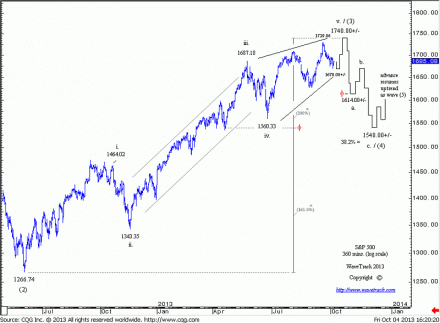 One of our Elliott Wave counts on S&P 500 allows a higher high to trade prior a decline towards 1540.00+/-. This is also suggested by a short-term BUY signal on VIX: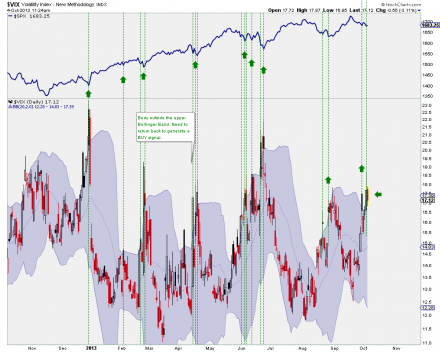 However, more and more weakness can be found around other global stock indices, especially Asia.
Just a reminder, the latest market commentary (updated twice a week and absolutely for free) including all asset classes can be found in front of our main website: https://www.wavetrack.com/
(Become an EW-Compass report subscriber and see how this pattern continues to develop and what's coming up in the larger time-series).
Comments
Recent Posts
Recent Comments
Archives
Categories
About WTI
WaveTrack International is a financial price forecasting company dedicated to the Elliott Wave principle and work of the R.N. Elliott. Clients include Investment Banks, Pension Funds, Total/Absolute-Return/Hedge Funds, Sovereign Wealth Funds, Corporate and Market-Making/Trading institutions and informed individuals -- & just about anyone who is affected by directional price change.
WTI Links
Search