by m.tamosauskas| February 5, 2014 | No Comments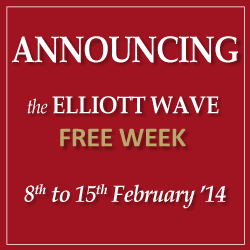 At the beginning of next month we are announcing a FREE WEEK of EW-Compass! Stay tuned for more details.
Comments
Recent Posts
Recent Comments
Archives
Categories
About WTI
WaveTrack International is a financial price forecasting company dedicated to the Elliott Wave principle and work of the R.N. Elliott. Clients include Investment Banks, Pension Funds, Total/Absolute-Return/Hedge Funds, Sovereign Wealth Funds, Corporate and Market-Making/Trading institutions and informed individuals -- & just about anyone who is affected by directional price change.
WTI Links
Search